In a juicy new tell-all guide, Couric comes across as brash, striving, and self-absorbed, and Sawyer is really a Machiavellian, often-inscrutable workaholic.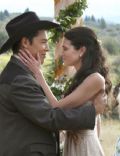 Lloyd Grove
Editor in particular
The Constant Beast
For Katie Couric, Diane Sawyer and Christiane Amanpour, the minute of facts are planning to arrive—or at the least a book-length facsimile thereof.
News professionals and community publicists were distracting by themselves out of this summer time's seriously depressing or perhaps world that is alarming by moving around and poring over bound galleys regarding the News Sorority, veteran journalist Sheila Weller's gossipy chronicle for the increase (and periodic stumbles) of three of tv news' best-known ladies.
In Weller's narrative—which, as the subtitle indicates, aspires to report "the (Ongoing, Imperfect, Complicated) Triumph of Women in TV Information"—Couric comes down as brash, striving, self-absorbed, and periodically insensitive into the realities faced by her less well-compensated colleagues, yet steeled by individual tragedy (the cancer-related deaths of her spouse and her sibling) and effective at big-hearted generosity.
Sawyer is just a Machiavellian, often-inscrutable workaholic who makes use of her seductive charm and visual appearance to expert benefit and torments news producers together with her relentless perfectionism and insecurity—an obvious result of a fraught relationship along with her judgmental, solid mom (whom once delivered the adult Sawyer into a self-flagellating death spiral, Weller writes, whenever she criticized exactly how her television star child had made her bed).